Vital Technology Group is a Full Service Managed Service Provider (MSP) specializing in Dental Information Technology.  What is an MSP?  It is a company that acts as your Information Technology (I.T.) department for small business's that need I.T. Solutions and support, but are too small to dedicate full-time staff.  Vital Technology Group specializes in Dental Computers including data management, network management and computer health monitoring, e-mail and encrypted e-mail hosting, web hosting, backup and recovery plans, monitored anti-virus, and when necessary web usage monitoring.
We utilize the latest in dental information technology.  Our clients can open up service request in many ways including: Phone,  e-mail, fax, and/or by logging into their private web portal.  Clients are also able to see what the status is on any and all of their service request, both present as well as past issues.  In addition we keep a Knowledge base for common issues that our clients run into.  Obviously we can't be experts with everything I.T.  Just as Doctors specialize, we have too.  VTG has technicians that specialize in Dental computer technologies.
This year we will be attending Dental conferences in Texas. Booth 415 at the Texas Show in San Antonio and booth number TBD in Dallas at the South West Dental Conference.
Dental I.T. Solutions
Vital Technology Group is a full service dental Information Technology (I.T.) provider specializing in Dental Computer Systems. Our primary clients are Oral Surgeons, Endodontists, Orthodontists, Periodontists and General Dentists.  We support all of the major Practice Management and Imaging Solutions, and many of the smaller ones as well.
Practice management software we are familiar with include, but not limited to the below software packages:
---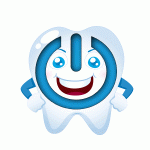 Home of Digi DDS
Un-biased I.T. Consulting & Advise
Dental Computers
New Office Design and build-out
Retro-fit older offices with Digital Technology and Computers
Server replacement and/or Upgrades
Backup-Disaster Recovery Systems
Network Management with Preventative Maintenance
On-Site Support
Remote & Phone support
Managed Anti-Virus
HIPAA Compliancy
Encrypted HIPAA Compliant E-Mail
Encrypted HIPAA Compliant Communications
Current Service Areas:
Texas – including Dallas / Fort Worth, Austin, San Antonio, Waco, Denton, McKinney, Rockwall, and surrounding areas.
Oklahoma City and area between OKC and Dallas/Fort Worth
California – SanDiego
Vital Technology Group Home
was last modified:
February 10th, 2020
by