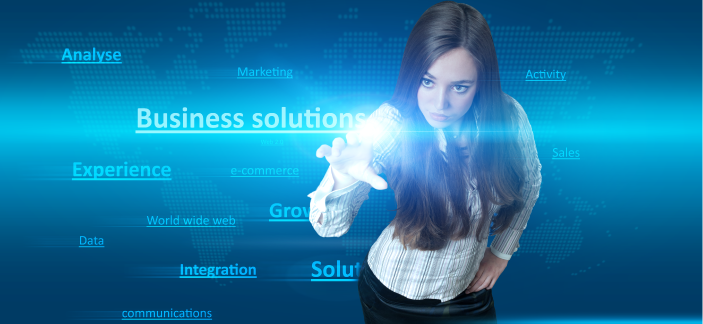 Managed Services (Maintenance plans)
The purpose of Managed Services is to create a situation that allows both the client and vendor to know what to expect from one month to another. We have several plans including Pre-purchased Hours, Pre-Purchased Service Incidents, to Conventional plans that cover various levels of maintenance and service. When clients are on our premium plans it's like they have their very own I.T. Department that is always there and available to resolve issues.
Server and workstation monitoring
When you are on one of our Service Plans, we monitor your systems for errors, health, performance and any other irregularities
Remote and Phone Support
Remote support is available for clients on one of our Maintenance Plans. With Remote support we are able to "POP" into the computer that is giving you trouble and resolve over 90% of the problems without ever leaving our office. This saves clients enormous amounts of time by not having to wait for a tech to drive to their location, and it saves on Trip Charges. In addition, Remote calls bill in smaller increments of 15 minute intervals, as opposed to hour intervals.
Disaster Recovery Solutions
When using a VTG supported  Disaster Recovery Solution (DRS) and Plan (some call it a backup, but a DRS is far more), we offer monitoring of your backup system to ensure you are always backed up!  We use a variety of hardware to fit many different budgets, but all of them have the ability to have you back in business within minutes of our arrival.  Many of our solutions will also have off-site redundancy in our Cloud Server.
Encrypted E-mail
Encrypting e-mail is easy, we can host you on our domain or on your own domain. It takes about a week to setup and keeps you HIPAA safe when sending data to insurance and to referring practitioners.
Website Hosting
We are also hosting and designing websites.  Do you like this site?  We built it ourselves, and we can build you one that is just as nice as this one.
HIPAA as a Service
Obviously we are constantly letting clients know what's HIPAA cool and what isn't, and we always advise clients to become as HIPAA compliant as possible. We have become HIPAA compliancy specialist, by reading the rules, and case law that has anything to do with HIPAA and your computer system with regards to ePHI (electronic Personal Health Information). The obvious and most blatant issues we see in offices are allowing a patient to see a computer screen that may have another patients data on it. Another obvious mistake is sending non-encrypted e-mail with patient data, or a fax with patient data. Other area's of concern is your backups. Did you know if a client request their PHI, you have to produce it in 48 hours or less? What if your system is down? Did you know you need to keep 6 years of Log's showing who accessed what data when? Did you know your logs need to be reviewed regularly? Did you know if you leave a patient in a room with a computer, that computer must be locked each and every time you leave the room?
As you can see, HIPAA compliancy goes well beyond having encrypted backup, secure log-in's to your computers and a monitor behind the patients head. We provide all the solutions you need to be HIPAA compliant! Ask your VTG sales rep, about all of our HIPAA offerings and become one of our first HIPAA Compliant Practices!!!
Monitored Anti-Virus
Many people think that Anti-Virus solutions are all the same. NOT TRUE.  At VTG we sell the #1 Anti-Virus in the world, after all why sell something that doesn't work?  Most Anti-Virus (A/V) is sold in 1, 2, or 3 year subscriptions. Often with no support when you catch a virus. That's not the case with VTG's A/V. We offer A/V as a service, billing you monthly for your subscription. We do this for several reasons: 1) you don't have to pay us to come install newer versions every 1, 2, or 3 years. With a subscription, you get the latest release and we install it as part of the deal. We also monitor the A/V, sometimes we learn that your computer is fighting a virus before you do. In addition to the virus monitoring, our A/V products ensure that your security updates from Microsoft are also kept up to date, keeping you HIPAA compliant. Wow, what a solution!
Services
was last modified:
February 5th, 2018
by